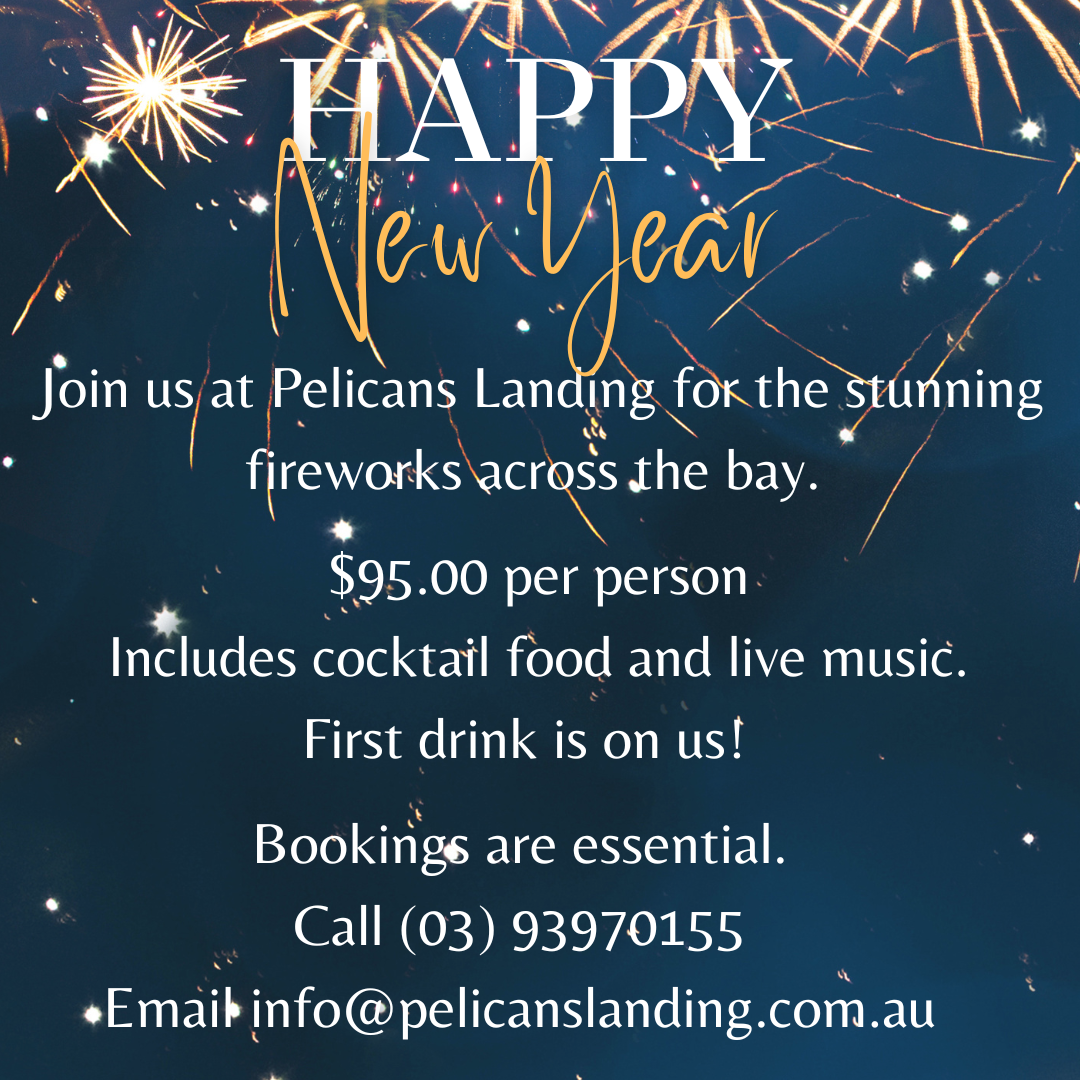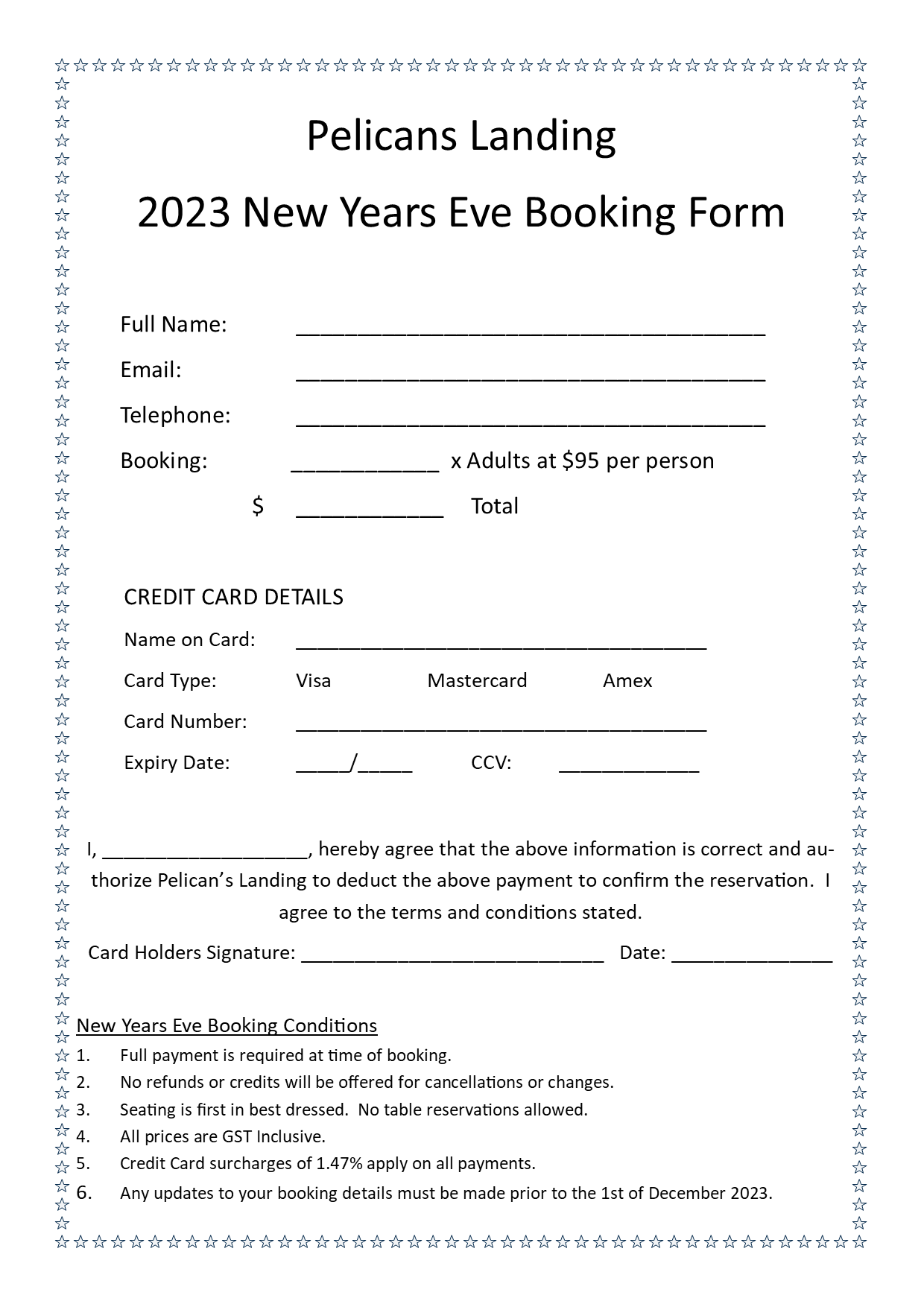 New Years Eve
New Years at Pelicans Landing;
$95 per person (Payment in full up front)
Includes:
1 free drink on arrival (drink token will be given out at door)
Cocktail food – an array of chef's selection
Live music
Bookings Essential
Please complete the attached booking form and email it to us at info@pelicanslanding.com.au or call us on (03) 9397 0155.
(Please note – payments are non-refundable)
Further information;
Pelicans Landing will close 6.45pm.
Doors will re-open at 7pm with paid guests only.
It will be first in best dress for tables, no table reservations allowed.
We will be having a live band playing from 9pm till 12.30am.
From 10pm onwards entrance to the venue will be $20 per person, cover charge for walk ins.
Venue closes at 1.30am.